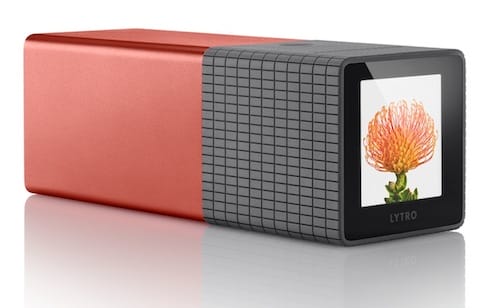 Image credit: Mashable.
This post was written by Daniel Mrdjenovich. Follow him on Twitter or Google Plus.
Shortly after Lytro began shipping its light field camera to the public in February 2012, I had the pleasure of attending a talk given at Stanford by founder, Ren Ng. Within an hour or so, Ng had me completely sold on light field technology as a game changer for the photography industry. Had I not been a college student forever pressed for cash, I'd probably would've ordered one the next day.
In my two months here at Priceonomics I've covered a variety of used price guides investigating everything from standing desks to DJ equipment. Having been now exposed to the enormous amount of products that exist on the internet, I've become much more a comparison shopper. In order to understand the true value of my iPhone, it's not enough to consider the price but I also have to consider the features of similarly priced Android models.
Image credit: PetaPixel.
Sadly, the light field camera remains in a category of its own since, as you can see above, it isn't truly a digital camera. Despite the difficulty in comparing to other cameras, we've pulled together initial expert reactions blended with our opinions to deliver a comprehensive review of the Lytro camera. Turns out, while Lytro's technology displays immense potential for future developments, the first iteration of its camera doesn't provide a compelling enough reason to adopt it quite yet.
The Light Field Camera: A Category of Its Own
Image credit: CNET.
As we mentioned above, the groundbreaking technology inside the light field camera doesn't offer a fair comparison to other point and shoot cameras on the market. Traditional camera sensors add up all light rays and then record them as a single amount of light. According to Ng, Lytro's device instead captures the intensity, color, and direction of rays into a single light field. This light field allows photographers to capture a scene, not just an image. As a result, shots become "living images" that become interactive stories as you focus and refocus the image after the fact.
Killer Features
Aside from this revolutionary light field technology, the Lytro camera does offer some other amazing features. First, as David Pierce comments in The Verge's review, the camera's design is simply astonishing. Once the size of a wall at Stanford, the Lytro camera is now composed of two parts: an aluminum barrel and rubberized core. While the barrel contains an f/2.0 8x optical lens, the core fuses the light field sensor and touchscreen. As a whole, the minimalist design offers a friendly experience for consumers
Image credit: ABC News.
In addition, compared to most digital cameras, you'll find Lytro's UI to be simple and intuitive. Simply turn on the camera and shoot. The process couldn't be easier. In Engadget's review, Dante Cesa applauds the Lytro camera for liberating the casual photographer from the stresses of painfully focusing an image before shooting. This allows you to work more creatively on the composition of the picture and worry about its focus later in the game.
Concerns
Despite these features, Lytro's device does contain limitations in first release. First, although the camera presents an intuitive UI, the screen itself is extremely difficult to see. Since the screen only offers a 1.46-inch diagonal and limited viewing angle, you'll probably find it tough to review any shots you take in direct sunlight. Also, Pierce mentions the body is difficult to keep steady, something that will inevitably prove important during tougher shots.
Image credit: Engadget.
Our biggest concerns are the quality and format of the images. Right now, the light field technology is only awe inspiring if you are taking shots that will have multiple layers of focus. Otherwise, everyday photos are nothing more than 1 MP pictures. Finally, Lytro's image format (.LFP) limits the life of your shots to their software. You can convert to a JPG but you lose the "living image" focus and refocus appeal that Ng described as the camera's most appealing feature.
Conclusion
Ultimately, while light field technology offers immense potential for the future, Lytro's first camera contains too many limitations to merit dropping a couple hundred dollars on it. So, we're not dismissing the technology as a game changer, just the camera in its earliest stage. In the future, smartphone cameras and DSLRs will hopefully adopt this technology as the photography industry evolves. Until then, we'll keep this camera on our watchlist.
Oh yeah, Priceonomics is hiring engineers!
Get the latest from Priceonomics on Facebook, Twitter, and Pinterest.
---
---