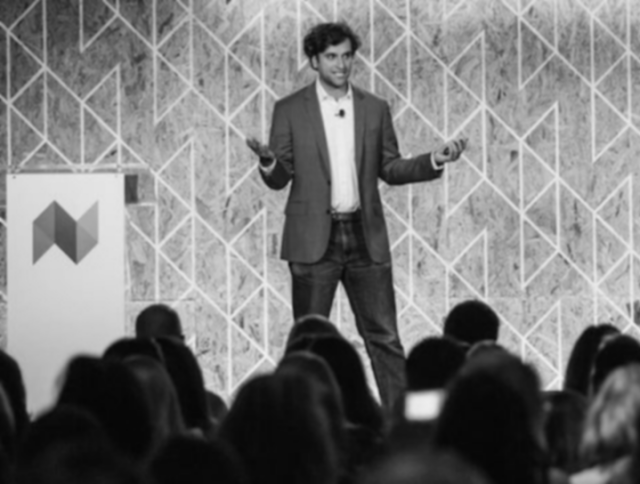 Update: Should your company blog on Medium? The latest speaker we've added to the conference is Andy Doyle, head of operations at Medium.
***
A few announcements about the upcoming Priceonomics conference on the science of content marketing that's now one month away! It's on November 1st in San Francisco.
We are rapidly approaching being sold out, so grab your early bird ticket now. More on that at the end of this post.
Second, we've invited several speakers and we're thrilled to announce some of them today! While much of the day is seminar presented by the team at Priceonomics, we've asked a few very excellent speakers to join us!
Sonal Chokshi, Editorial Partner at Andreessen Horowitz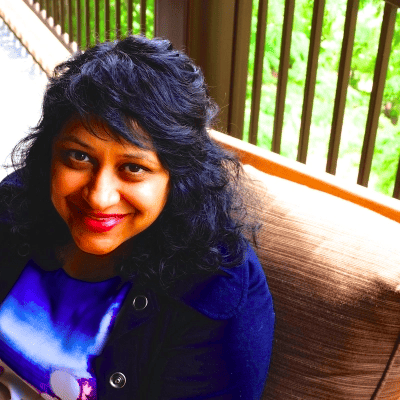 It's extremely interesting to us that one of the best podcasts about technology and some of the most incisive writing on startups comes from a venture capital firm. Sonal, a former Wired editor and the partner at Andreessen Horowitz (a16z) in charge of editorial, is part of the force behind it.
Sonal will discuss what she's learned from her experience at a16z and Wired—and how companies can publish great writing that helps their business.
Andy Doyle, Head of Operations at Medium
Should your company blog on Medium?
That's probably the number one question companies thinking about content marketing ask us. Should you have a company blog on Medium, hosted on your own site, or do both? We've invited Andy Doyle, head of operations at Medium to present on this topic.
Andy will be providing the data-driven case for why companies should consider blogging on Medium and how they should think about the platform for making content marketing that spreads.
Jason Hirschhorn, Founder of REDEF
REDEF, a newsletter company, is one of the primary ways Priceonomics articles spread. Jason and his team curate newsletters about topics like media, tech, and fashion read by media moguls, journalists, investors, and curious readers.
Jason will participate in a panel about "what is interesting" and share his editorial philosophy so you can learn what kind of content spreads on the Internet.
Sander Daniels, Co-founder of Thumbtack
Thumbtack, a marketplace for local services, is one of the fastest growing and most valuable startups in Silicon Valley. It's also a content powerhouse. When people ask us "who is good at turning data into content," our canonical response is Thumbtack.
The Thumbtack Small Business Friendliness Survey is an exceptional example of data-driven content. Every year, governors across the country publish press releases about their state's ranking in the survey.
How does Thumbtack excel at turning data into content that grabs people's attention? We asked Sander to tell us during his presentation at the conference.
Anna Dubenko, Editorial Director at Digg
Every month, Digg is one of the top five sources of traffic to Priceonomics. If Anna and her team think your article is interesting, Digg can direct a torrent of traffic to your site and help your content spread around the Internet.
Anna will participate in a panel about "what is interesting" and share her editorial philosophy.
Matthew Haughey, Senior Editorial at Slack and Founder of Metafilter
Slack is one of the fastest growing technology companies of all time. It also has an extremely distinctive company blog and editorial voice.
What's particularly interesting to us though is that Matthew previously founded Metafilter, an immensely popular community news site where users submit and comment on interesting articles. The most interesting articles show up on Metafilter and it was early pioneer in social news.
Matthew will discuss what he learned at Metafilter and how he's applied that to content at Slack. According him, a big part of that lesson is "don't bullshit."
***
Ticket prices increase $100 on Friday 10/21. The conference is on November 1 in San Francisco, and most of the tickets are already sold out.
If you're considering attending, get your tickets now at the discounted rate.
Announcement: The Priceonomics Content Marketing Conference is on November 1 in San Francisco. Get your early bird ticket now.
---
---