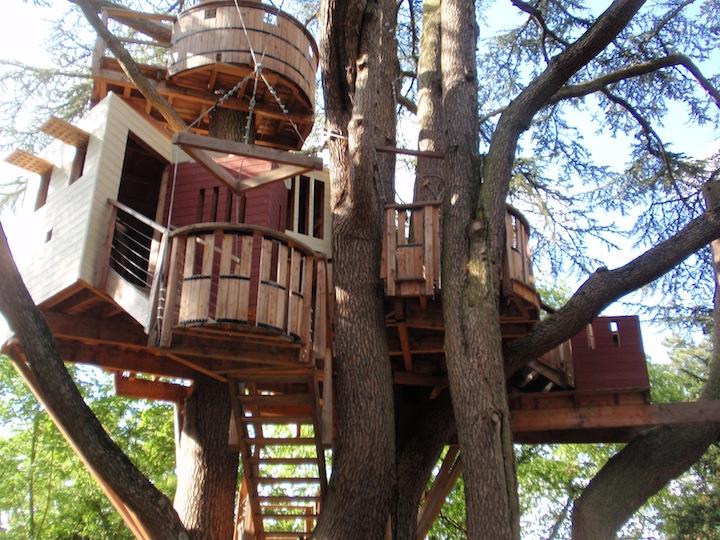 Editor's note: This case study is a data puzzle based on a fictional company. Read on if you like puzzles or have an interest in our new freelance data analyst/journalism program.
***
Year 2020.
Eight-year-olds Sally Hershfield and Felicia Alvarez are not your average second-graders. They are the billionaire co-founders of the latest "unicorn" startup, TreefortBnB.
TreefortBnB is the latest darling of the sharing economy. "Here I was," Sally recalled, "with this amazing tree fort in my backyard, but no money to buy candy. So I thought, why not rent out my fort when I'm not using it." Sally recruited her friend Felicia to be a co-founder, and together they launched a website.
Within a year, practically every tree fort in America had registered on TreefortBnb. Today, everyone from toddlers to senior citizens have booked a tree fort. The company had a few PR hiccups at its inception (like the infamous "No Boys Allowed" sign that was discovered at the original tree fort). But since then, the company has been the proverbial rocketship and has reportedly been "crushing it" non-stop.
The rise of TreefortBnb has been problematic for the once dominant Airbnb.
In a world of rentable tree fortresses, staying indoors doesn't seem to have the same appeal for travelers that it once did. And while Airbnb does have many treehouses listed, the lack of armaments in these facilities has been disappointing to the modern traveler, who has come to expect some sort of "fort-like" experience when sleeping in a tree.
The success of TreefortBnB has made the company a topic of interest for the viral data-bloggers at Priceonomics. Sensing that they could generate some sweet pageviews, the Priceonomics team crawled all the data on TreefortBnb.com and put it in this file.
The data file in question contains an entry for each unique tree fort as well as its location, price, and the number of reviews it has received so far. Priceonomics would like to write a viral blog post called "Which Are the Most Expensive Cities in America to Book a Tree Fort?"
Unfortunately the lead data blogger at Priceonomics has broken both arms and cannot complete the analysis. So we need your help. Can you figure out the median price of booking a tree fort for each city in this data set?
You can solve the puzzle for fun, of course.
But, you can also use it as an application to our new Freelance Data Journalist program. (As a freelance data journalist or analyst, you'd make money by working with us to turn data into stories. The puzzle is a very good sample of what we do).
When you're done with the puzzle, send an email to jobs@priceonomics.com that answers the following questions:
1. The Answer
Tell us the median price of a tree fort in each of the top 100 cities in this data set.
Just send us back a table with a list of the median price in each city, ranked from most to least expensive. Restrict your analysis to just to the "top 100" cities that have the most units on the market.
You can briefly describe how you solved it, any assumptions you made or even send us the work. If some parts of the results look odd, you can propose how you'd improve the analysis given the data available in the file.
This puzzle should be a relatively quick task—not something that requires lots of brute force. While the analysis may be relatively quick, there are some wrinkles involved.
If you need a hint on how to do this, here's one.
2. What are your intentions?
Tell us if you did this puzzle for fun, or if you're interested in freelance data analysis/journalism gigs with Priceonomics or if you're looking for a full time job doing this kind of work.
If you're interested doing analyses like this on a freelance basis, please tell us more about yourself (see this link for more details on the program kind of background we are looking for). You can be located anywhere in the world.
We're also hiring a full time Writer/Analyst to join us in San Francisco. You'll work at crunching data and telling stories for our customers and on the Priceonomics Blog. So, if you're interested in a full time job, let us know that as well.
***
Note: If you're a company that wants to work with Priceonomics to turn your data into great stories, learn more about the Priceonomics Data Studio.
---
Published Mar 8, 2016
---